Service Point
The users of the automatic toll collection system can use the Easy Pass service at all tolls.

- It can be observed as follows.

- Easy Pass Sign Logo with Easy Pass Logo and the text "4 wheeler only"

- Sign of the height of the car can run through the channel.

- Charecter A yellow light on the lens.

- The sign of the toll booth and the barrier will be yellow.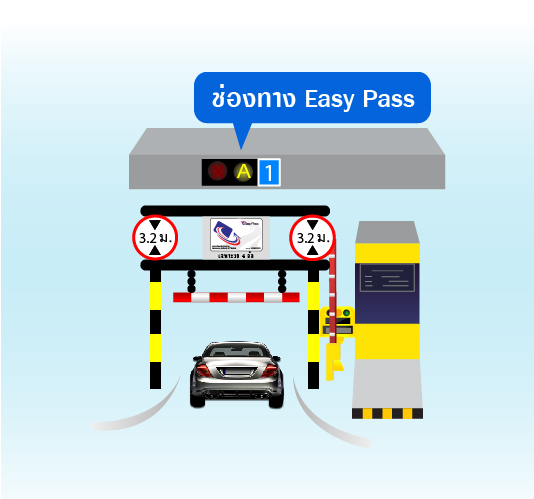 Author : -